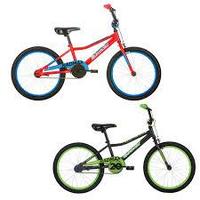 The Malvern Star range of kids bicycles are radical bikes for your little shredders.
Choosing the right bike for your kids has its challenges, but the Malvern Star Kids Bike range has sizes, colours and styles to cater to every child, from little tackers all the way up to teens.
Not only does Malvern Star have a broad range of kids bikes in Australia to suit different kid's taste and parent's budget, but they're backed by the lifetime warranty that you'd expect from Australia's most famous bike brand.